B'nai Mitzvah Tikkun Olam Manual
Are you a tween trying to figure out what to do for your upcoming bar or bat mitzvah service project? Learn how to add service to your bar or bat mitzvah with TOV's handy B'nai Mitzvah Manual!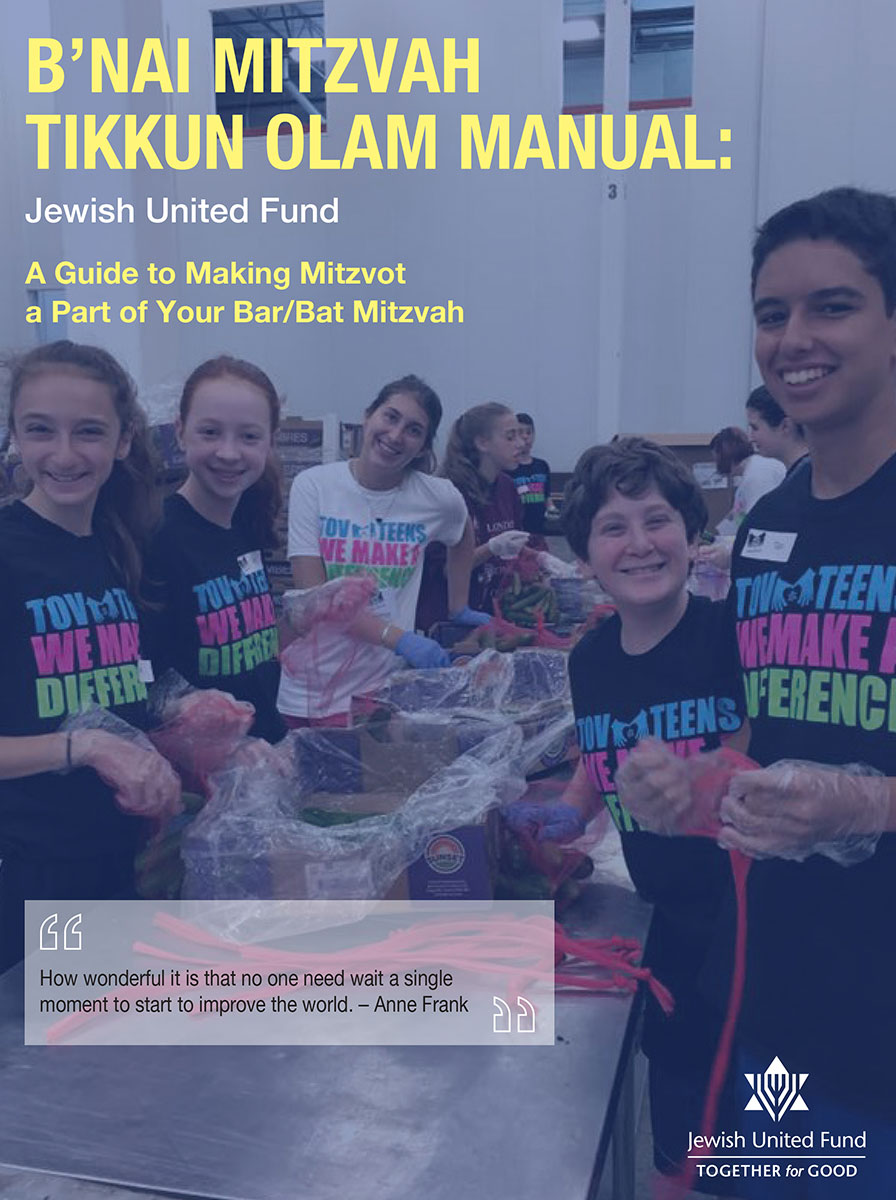 Volunteer Opportunities
If you're looking to volunteer exclusively with kids your own age, check out TOV Teens Volunteering. TOV Teens offers monthly volunteer projects throughout the school year and a camp during the summer specifically for tweens and teens in grades 6-12!